Pancake Day Assembly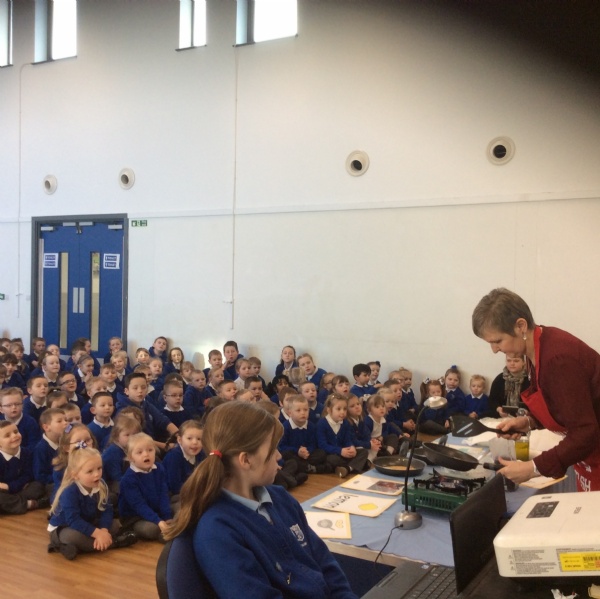 Tuesday 9th Feburary 2016- Shrove Tuesday
On Tuesday durning the morning we had a special pancake day assembly led by our wonderful Mrs Beynon.
Mrs Beynon showed us how to make a pancake using the visualiser so we could all see on the large interactive whiteboard. She also told us all about why we have shrove Tuesday (Ask the children)!.
We then had pancake races in the hall with a boy and a girl from each class racing. After that it was the teachers' turn! We had great fun watching everyone race. At the end of the assembly everyone got to have their own pancake!
Thank you so much Mrs Beynon what great fun we all had and your pancakes were yummy!