Harpist plays for us in school.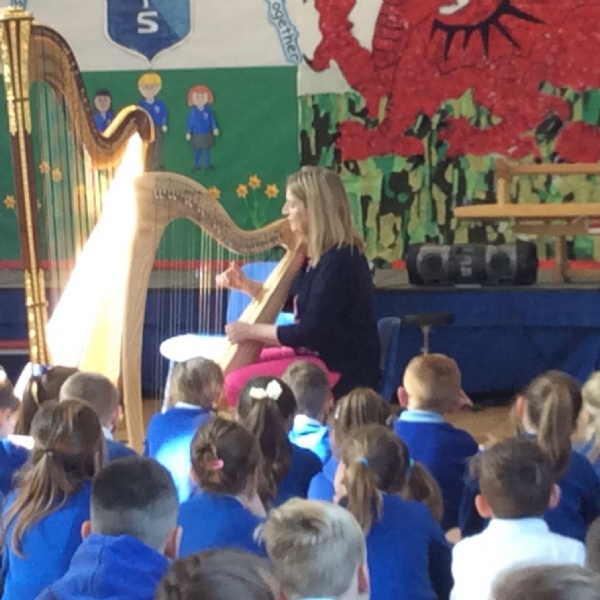 Glenda Clwyd visited our school today to share the musical talent of playing the Harp.
Gledna brought two harpes with her. One from Italy and one from West Wales which was a smaller harp.
She told us many interesting facts about the harp, how it has been played for over 6000 years and was orgianlly played in Egypt.
Glenda played many welsh folk songs for us, some classical music and the some modern music. She answered many of our questions. We now know much more about this beautiful instrument and the wonderful music it can play.