What Super Attenders we have!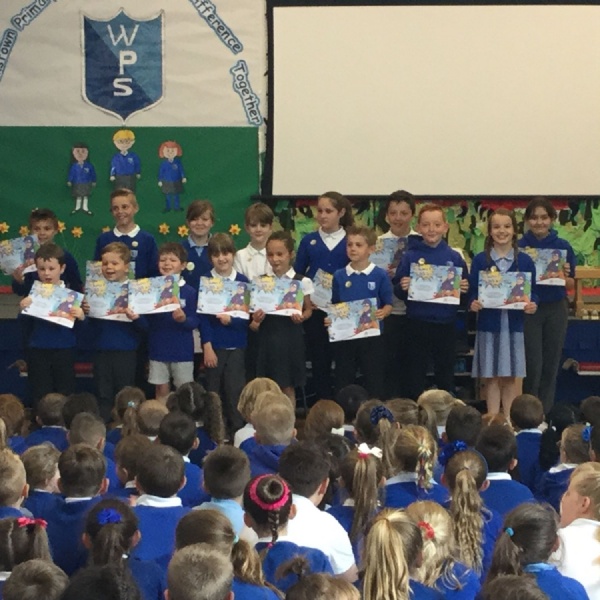 Here are our 100% attenders! How amazing!
Today the RCT Super Attender team have been into Williamtown. They presented children with certificates and stickers. They presented children who had 98% attendance, 99% attendance and 100% attendance.
We had so many children who managed to achieve this and we are extremely proud of them. Well done to you all!
We would also like to mention Kaydance in Year 1, Holly in Year 4 and Ethan in Year 6 who won trophies for the MOST IMPROVED ATTENDANCE- WELL DONE YOU THREE!
Attendance is so important and at Williamstown we do as much as we can to encourage our pupils to be in school every day.