Afternoon of Celebrations for Her Majesties Birthday!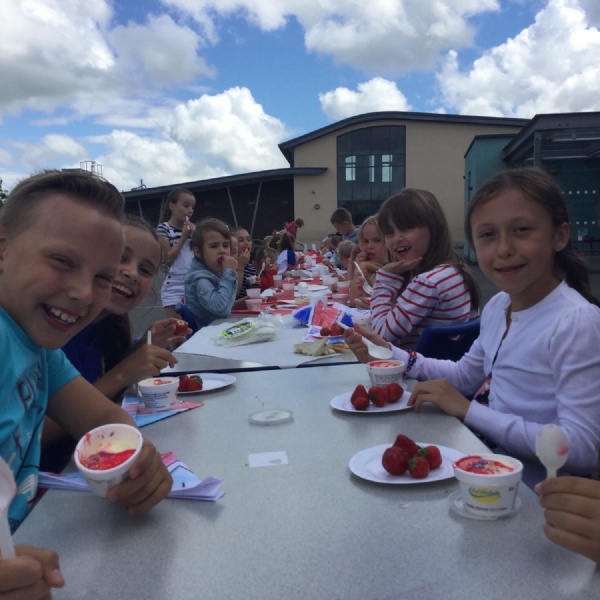 Magician and street party!
On Friday (24th June) we had a school celebration for the Queens' 90th Birthday. We had a fantastic morning making hats and decorations and then in the afternoon the fun continued. We had a magician in the hall and then a street party with everyone outside. We had sandwiches, squash, ice cream with strawberries, sauce and sprinkles.
We had music through the decades.
Happy Birthday your Majesty! We all got to have a special coin made for the Queens birthday to remember the day.