Year 1 and 2 Learning about Road Safety.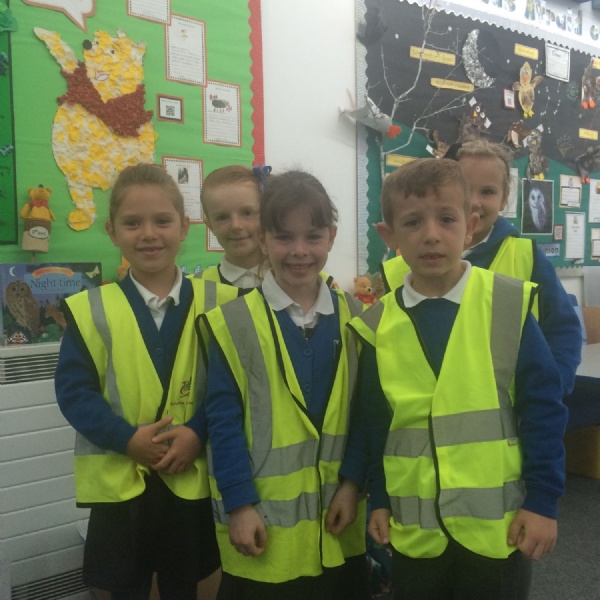 Our Year 1 and 2 pupils have been learning all about Road Safety.
Kerb -Craft came to school on Wednesday 29th September to work with our year 1 and 2 pupils. They went outside by the roads to learn all about finding the best place to cross the raod and the rules for keeping safe when crossing the road.
They had great fun and now feel much more confident to cross that road safely. Thank you Kerb- Craft!