Children in Need Fun.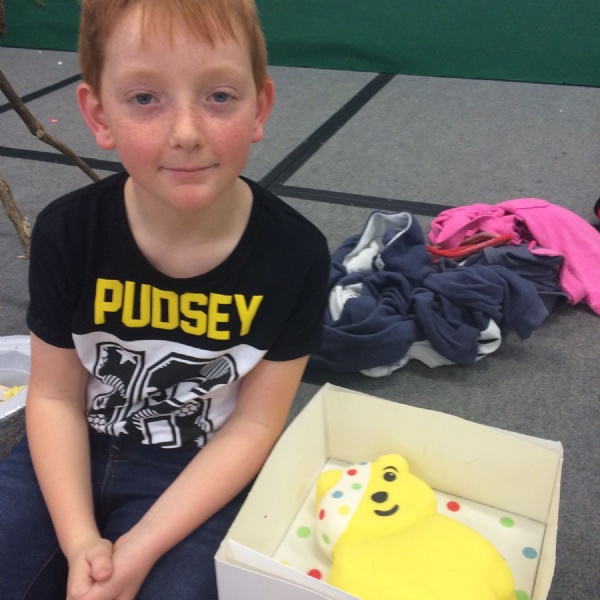 We dressed up, had fun, ate biscuits and raised over £800 for Children in Need.
We had a great day Friday raising money for a very special charity. We took part in a range of fun classroom activities in the morning and then watched our teacher race and be silly in the afternoon. Well done to RD on winning the amazing Pudsey cake after buying raffle tickets! We would like to thank all our our families for their support and generosity.
A special thank you goes to Mrs Clement, Mrs Beynon and their class for baking all of the Pudsey biscuits and cakes. You raised so much money by selling these.