Super Schools Sporting Event.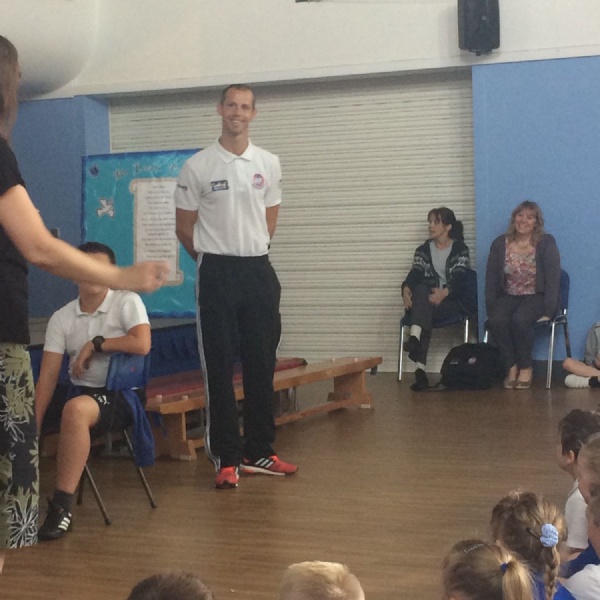 Rhys Williams 400 metre Olympic hurdler visited out assembly on Friday.
Olympian Rhys Williams visited our Friday assembly to tell us all about an exciting events we are taking part in. Super Schools sporting event will involve our pupils taking part in a sports event next Friday ( 23rd June). Rhys will also be joined by World Champion mountain biker Grant Fielder. They will putting the children through their paces with a range of sporting events and challenges. The pupils need to gather sponsors for this events and the majority of the money get given to the school to purchase a range of new sporting equipment.
We cannot wait! Let the games begin!