Chris Coleman visits Williamstown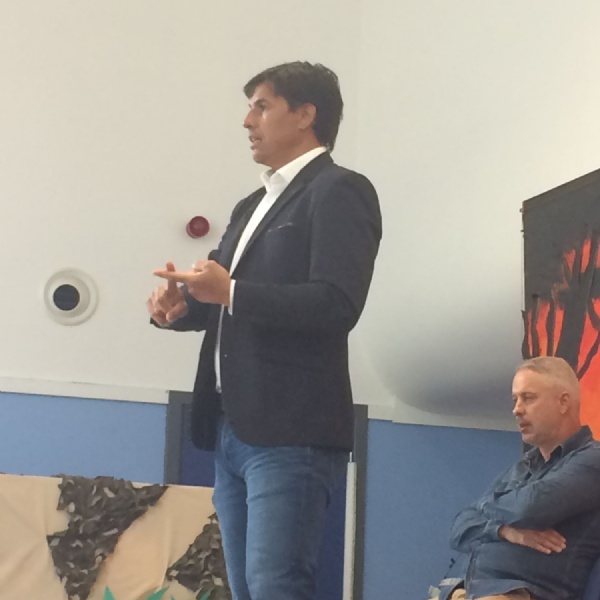 A Sporting hero visits Williamstown to answer our pupils questions!
What an amazing morning we had on the 13th July. Chris Coleman came to see our pupils and staff and answer all of their football questions. The children asked a variety of interesting questions which Chris answered very well. He was so lovely with the children and they learnt alot about perserverance and always giving of your best.
Thank you SO much Chris for coming to see us its something our pupils will never forget! Also a huge thank you to Rob Jones from 'World of Words' for arranging the visit!