The Generation Games have begun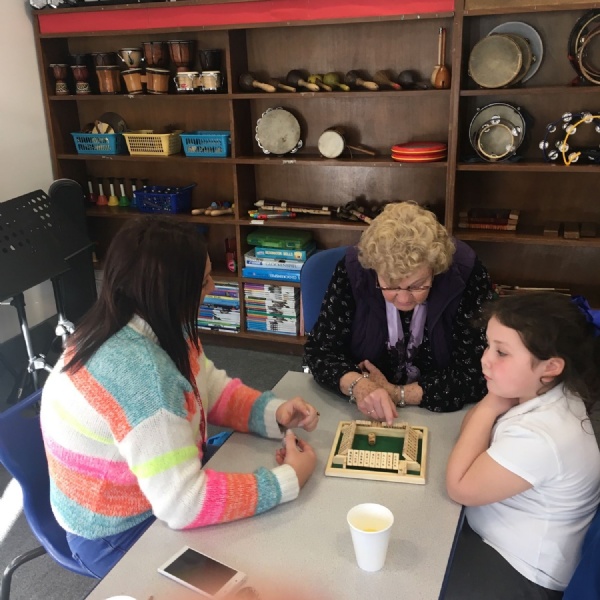 A great start to the Generation Games- Lots of skills being developed!
Thank you to all of our family members who have taken part in our 'Generation Games' family engagement sessions.
The pupils and older family members have shared their skills and knowledge on a range of traditional and more modern games. It means our families are coming to the school to be part of our community. This includes generations on all levels.
Feedback so far has been really positive with attendees saying that they have learnt new skills and further developed their maths and literacy ability.
These have included:
LUDO
CHESS
SNAKES AND LADDERS
DRAUGHTS
SCRABBLE
As the sessions develop we will be getting our pupils to share more modern games with their family members as well as interactive games on the ipads and websites.
We welcome all of our families to come and take part on a Friday afternoon at 2.30pm. Your child/ children will be collected from class to take part in their session with their family members.
Hope to see many of you there!