POW generously donate to Food Parcels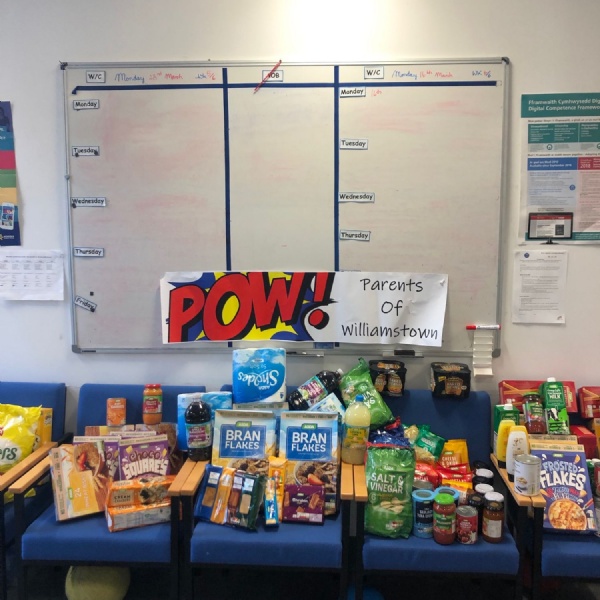 Thank you to our 'Parents of Williamstown Group' who donated £100 worth of food for our emergency food parcels.
The scheme will be taking place every fortnight and helps our families who may be struggling at this uncertain and difficult time. POW very kindly donated the money, ordered the goods and delivered them to school ready for the parcels to be made up on Monday.
We really appreciate the work that POW do throughout the school year, but they have not stopped just because school is closed they are still looking out for our families and the community.
The food parcels will be made up every fortnight on a Monday the dates below are the next two. If anyone has donated by leaving food safely in the school foyer on the day a huge thank you and anyone who wishes to donate in the future the next dates are below.
We would also like to thank members of the local Church and families of our staff who have kindly made money donations to the cause. Your generosity will go a long way to helping others.
Thank you POW- your help should never be underestimated and as the saying goes 'It takes a Community to raise a Child'.
Next two dates:
Monday 11th May (please drop donations between 10am-11am)
Tuesday 26th May (due to bank holiday Monday - between 10am-11am)