Our Stunning Christmas Tree.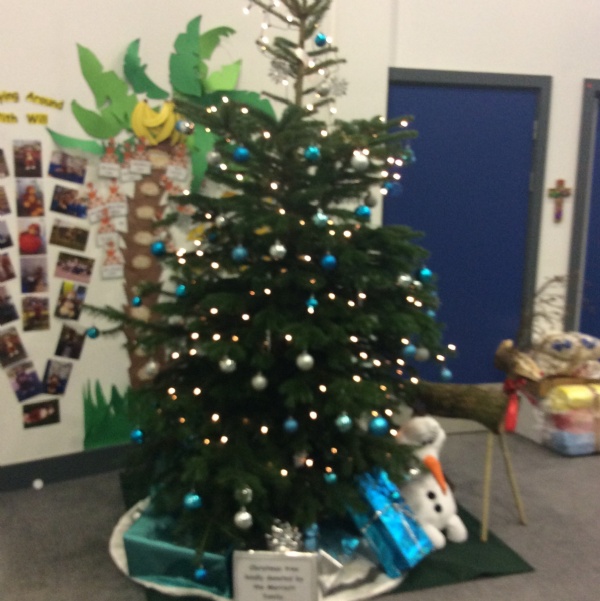 At Williamstown our Christmas Tree is up! It looks beautiful. Our tree is very kindly donated by one of our families of Williamstown. A huge Thank you to the Merriott family for donating our wonderful tree. The staff and pupils of Williamstown are very grateful.
Our tree has been decorated by the staff and pupils. The tree is located in the school foyer so all pupils get to see it when they go from class to the hall. Its a beauty!!!