Our Curriculum
Our Curriculum at Williamstown is creative and fun and ensures progression throughout the school.
The school currently follows The National Literacy and Numeracy Framework to teach both Maths and English.
The Foundation Phase classes follow The Foundation Phase Curriculum. They cover areas including, physical development, creative development, knowledge and understanding of the world and perosnal and social development. There is a guide for parents regarding this curriculum below.
The school uses the 'Making the Links' curriculum at KS2 to teach its topic based learning which includes: Science, Geography, History, Art, Design and Technology and Music.
The school also teaches Welsh, PE and RE on a weekly bases.
At Williamstown we enhance our children's learning by inviting many visitors to school so that the children can undertake workshops, we also take the children on a school a range of educational trips to further their understanding and interest.
To find out more about The National Literacy and Numeracy Framework there are documents below, you can also find more information on the 'Learning Wales' website.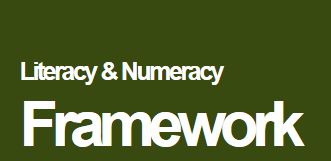 Below are some useful documents to explain the structure and purpose of The Literacy and Numeracy Framework.