Playground Leaders
Year 3 pupils are playground leaders and have instructions of their job role.
These children have a timetable so they know when they are on duty.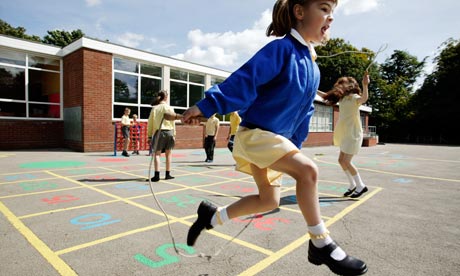 These children are trained to lead games in the playgound and assist other pupils at breaktimes and lunctimes.
They do a great job making sure everyone is having fun and no- one is left out. They have had traning to ensure they know all the rules of the games and wear bright coloured jackets so pupils can spot them around the yard!
Update- 09/03/16- Playground leaders have just chosen some amazing new playground markings which we are hoping to have drawn during the Easter holidays. They have chosen markings for different sports including a football pitch, netball and basketball court. They have also chosen a marking which allows you to follow paths and mazes. The playground leaders have also included a fantastic pirate ship map in their order with compass points.
Great choice guys!!